Trusted & Confidential Sex Therapy
Clear Path Counselling in Windsor specializes in internet pornography and sex addiction therapy.  If you have concerns about your ability to enjoy sexual intimacy, are unable to find pleasure, have experienced loss of passion, and are searching for therapy, we can help. You may initially feel discomfort in talking about these issues, but a skilled sex therapist can help you explore the sexual dysfunction and assist in examining your relationship issues including emotional intimacy after infidelity or sexual trauma.
For many, the introduction to the sexual world may have been awkward or embarrassing. In homes where sexuality was not discussed or was addressed with negativity, shame, or guilt, the impact could have stunted sexual development.
No matter your sexual preference, we can address and work with you on many sexual related issues:
Erectile dysfunction
Unable to experience orgasms
Sexual trauma  (incest, abuse, assault)
Fear of intimacy
Lack of desire, sexual drive
Diversity in sexual expression
Internet pornography/sexual addiction
Sexual aversion
Aging
Legal Issues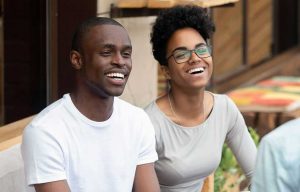 For more information on a specific issue, please visit one of these pages:
At Clear Path Counselling we can help you develop healthy sexual associations, thoughts and emotions leading to a positive and rewarding sexual life. Whether your sexual concerns are recent and circumstantial, or ongoing and deeply rooted, our therapist is specially trained, knowledgeable and comfortable with human sexuality and sex related dysfunctions. You can learn to feel at ease.
Our therapist has nearly a decade of experience in the field of sexuality and is an Associate Member with the Board of Examiners in Sex Therapy and Counselling in Ontario. Under BESTCO supervision and working towards becoming a Certified Sex Therapist.