A Healing Relationship
At Clear Path Counselling Windsor you will find therapists who share a belief that the healing power of therapy lies in the relationship of trust formed between you and your therapist – a relationship in which hope is rekindled, strengths realized and the courage to look inward to discover the greatest gifts of the Self.
Meet Sharon and Sunshine & Kelly. Each brings their own specialization and unique way of working with their clients. They all have a master's degree or higher and are licensed to practice in Ontario. Nestled within historic Sandwich Town, each clinician has their own private office that provides a safe and comfortable place for clients of all ages, gender identifications, and cultural backgrounds. Virtual, video, and phone sessions are available as well.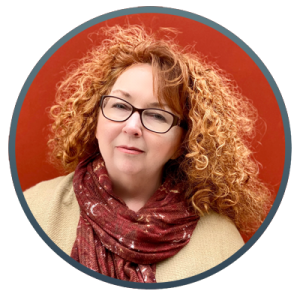 Sharon Sleiman
Individual Adult and Relational Therapist
My passion is working with individuals who initially seek emotional support and therapy for depression/anxiety, however, as we further explore we discover the initial injuries, feelings of inadequacies and abandonment issues. Saturated in negative thoughts, struggling with emotions and unable to share with their loved ones their inner feelings of despair, keeping them stuck and unable to make changes. I am skilled in Psychodynamic and Dialectical Behaviour Therapy, Solution Focus Brief Therapy as well, I am a Certified Sex Therapist. I am an experienced listener, skilled at thought-provoking questions and not easily shocked and I understand the courage it takes for you to show up and share those dark moments.
Read More
In couples therapy we will explore all aspects of intimacy, the way you communicate, and life stresses including family, finances and employment. Close to a decade of working in the field of sexuality, coming from a non judgment sex-positive lens has provided me with credible skills and experience to treat sexual dysfunction, sexual addictions and deviancy. I have found a significant increase with people expressing their sexual interest through online, electronic and digital media that encourage disconnect and inhibit human relatedness. The easy access to the internet, the anonymity of engaging in cybersex has become problematic and resulting in an escalation of pornography use and sexual addictions.
In addition to holding a Master's in Social Work and being a Registered Social Worker in the province of Ontario …
I am a Registered Social Worker and a member in good standing with both the Ontario Association of Social Workers and the Ontario College of Social Workers and Social Service Workers, and carry full liability insurance.
I am a Certified Sex Therapist with the Board of Examiners in Sex Therapy and Counselling in Ontario.  (BESTCO)
I am an associate member of the Canadian Marriage & Family Therapy.
I am also a Clinical Member with the Association of Treatment for Sexual Abusers.
Sharon Sleiman
Phone: 519-253-4006
Email: sharon.clearpathcounselling [at] gmail.com
Read Less
Sunshine Forcier
Individual Adult Therapist
(offering virtual counselling only)
Through my education, my professional experience, and my commitment to helping others, my career is to assist people along their path of healing and self-discovery. I am committed to helping the people I work with find the courage to change the direction of their lives. A significant part of this is to embrace assertive self-care. I provide therapy to reduce anxiety, depression, chronic pain, and life challenges and transitions. My work includes a dedicated approach to resolving addiction and alcohol dependence.
Individuals are unique and flourish when personalized therapy is offered to them. I use a mindfulness
approach with talk therapy, stress reduction techniques, relaxation, and emotional intelligence. This
involves a variety of counselling techniques such as Cognitive Behavioural Therapy (CBT), Dialectical
Behavioural Therapy (DBT), Acceptance & Commitment Therapy (ACT) and Narrative Therapy. My
approach is flexible to the needs of my clients.
Read More
Personal healing and transformation are available when we embrace assertive self-care. An important
requirement of transformation and recovery is to provide an environment which is safe, authentic, and
relaxed while providing support to clients facing difficult choices. All work is confidential within the
requirements of federal and provincial legislation.
In addition to holding a Master's Degree in Social Work and being a Registered Social Worker in the
province of Ontario, I am a Registered Social Worker and a member in good standing with the Ontario
Association of Social Worker and Social Service Workers. To further my effectiveness in helping others
heal, I regularly participate in confidential supervision with a senior therapist. This ensures I offer the
best quality service to the people who choose to work with me.
I look forward to hearing from you,
Sunshine Forcier, MSW, RSW
Email: sunshineforcier [at] gmail.com
Phone: 519-990-6121
Read Less
Kelly MacDonald
Individual Counselling for ages 16 & up
"Listen–are you breathing just a little, and calling it a life?" -Mary Oliver
Do you often feel consumed by or powerless to anxiety? If this sounds like you, we can work together to help utilize strategies that mindfully bring awareness to those feelings and towards understanding the root cause of them. I understand how hard it is to show up for yourself at times and appreciate the strength it takes to reach out when you need help. You will be in a safe, judgement free space, where you will feel supported, encouraged, and heard. I believe that all experiences in life can guide us and teach us lessons and I am here to help you work through those overwhelming and meaningful moments. Change starts from within, and as such I practice a holistic approach to wellness and growth. I have experience working with anxiety and depression and utilize mindfulness skills and Dialectical Behavior Therapy in practice.
Are you curious about exploring your sexuality? Do you want the opportunity to do so in a safe space? I am passionate about working with individuals' who are part of the LGBTQ2S+ community and I want you to feel safe to learn, grow and thrive as an adolescent or adult queer or trans person. I will support you through your journey with coming out, sex, sexuality, and gender. The goal of therapy with me, whether you have been out for a while or are just beginning to explore your gender or sexual identity, is to be in a space that allows you to securely explore all the dynamic areas of your being.
Are you wondering how to support a loved one who is struggling with their gender or sexual identity? If you are the family member or friend of a person who is questioning or exploring their gender or sexual identity and you have questions or are struggling yourself, you would be in a safe space, with me, to explore those feelings.
Are you a teenager dealing with feelings of anxiety, stress, and depression? Are you struggling to share with others (your parents, friends, or peers)? In therapy, I can help you to examine your feelings and to work through them. I can guide you through ways of sharing with others, how to work through problems, build on your strengths, and to be more mindful in your daily life.
You never have to walk through life alone.
I have attained my Master of Social Work from the University of Windsor and I am a Registered Social Worker. I am committed to ongoing learning to broaden my scope of practice.
Please feel free to reach me at:
Kelly MacDonald (she/her) MSW,RSW
Email: Kelly.clearpathcounselling[at] gmail.com
Phone: 519 253-4006
Jason McKinlay
Individual Adult Therapist
As you begin your quest to find a therapist, I believe the key is finding a comfortable space and a
therapist with whom you feel safe to explore some of the most painful and challenging aspects in your
life. I believe that together we will be able to identify your needs and find effective ways to meet your
challenges. Allowing yourself to explore and grow is an essential ingredient in personal empowerment
and healing.
My extensive professional history has allowed me to work directly with anxiety, depression, ADHD, grief,
bereavement, addiction, anger and other issues that may be affecting your day-to-day life. By using a
flexible approach to therapy and utilizing modalities such as Cognitive Behavioural Therapy (CBT),
Solution Focused Therapy and Emotion Focused Therapy, I am able to tailor your therapy to what is
most effective for you. With the right type of therapy for you delivered in a comforting, welcoming
environment, let me guide you to make changes within yourself (and reach your goals).
Jason McKinlay  MSW, BSW, RSW
Email: jasonmckinlaymsw[at] gmail.com
Phone: 519 253-4006
Care Approaches
Following a brief consultation, you will be matched with the team member who best fits your needs and preferences. With the combined experience of over a decade of clinical social work practice, the Clear Path Counselling team employs a variety of leading-edge, evidence-based therapeutic interventions tailored to suit individual needs.
Dialectical Behavioural Therapy (DBT)
Cognitive Behavioural Therapy (CBT)
Mindfulness & Stress Reduction
Traumatic Incident Reduction
Brief Solution Focused Therapy
Psychodynamic Therapy
Motivational Interviewing
Sex Therapy
Couples Therapy