Windsor Psychotherapy services – At Clear Path, we provide  psychotherapy for individuals, couples, families and groups.   Our goal is to help people make sense of difficult times in their lives. Whether its a traumatic event or the need to deal with life transitions, we can help you.
Also known as Talk Therapy, Psychotherapy helps our Windsor area clients address and cope with a wide range of concerns through open conversation. Clients can talk about whatever they choose to. We offer this therapy individually for adults, teenagers, and children. Our psychotherapists are trained from different perspectives and use their own individual approach to address your personal difficulties. We will help you choose the therapist that's right for you and make sure that you feel as comfortable as possible in your open communication.
What Is Psychotherapy?
Psychotherapy was designed to help you improve your overall state of mental health, happiness, and enjoyment of life. With the proper guidance, psychotherapy can help you decrease stress and anxiety, overcome anger and resentment, and discover hidden emotions that are keeping you from being the best version of you that you can be.
The process of psychotherapy is different for everyone. Your therapist will help guide through the best process for you, at a pace that you are comfortable with. You can talk through your issues in a professional, safe and comfortable environment without judgment. The first stage of psychotherapy is identifying the issues that are holding you back. For some, this may be easy and obvious. For others, it may be more difficult to discover the real issues that you may be suppressing.
Depending on how you and your therapist decide to proceed, your psychotherapy may include open dialog, guided imagery, cognitive-behavioural therapy, as well as other techniques. Your psychotherapists may choose to alter your course to best serve your needs and goals.
How Our Windsor Psychotherapy Services Can Help
People seek psychotherapy for many different reasons. Whether you have had a traumatic experience, suffered emotional or physical abuse, or simply want to reduce stress or anxiety due to a challenging situation in your life, your therapist will help you guide you on a Clear Path to better health and happiness.
Depression, anxiety, panic attacks, indecision, sleeplessness
Emotional trauma, post-traumatic stress
Identity issues – sexual, gender, religious
Abuse and neglect
Chronic phobia
Motivation
Self-esteem
Eating disorders
Undesirable / inappropriate behaviours
Family dysfunction
Obsessive-compulsive disorders
Alcoholism and addiction
Stressful life events – marriage, divorce, birth, death, job loss, etc.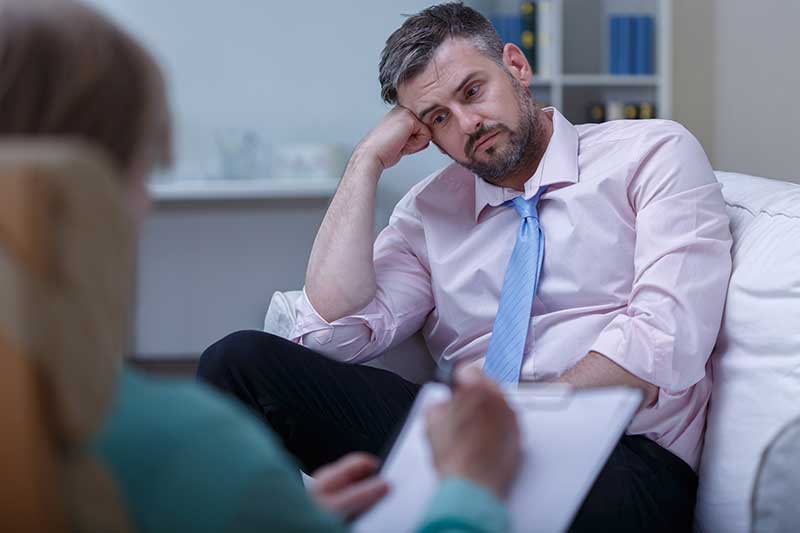 At Clear Path, you will find a therapist and an environment you can trust. Although therapy may at times feel frustrating and difficult, our trained psychotherapists will help you develop a confidential and reliable relationship. You can feel free to discuss your fears, behaviours, thoughts, and feelings openly without judgment. For each individual, we develop a unique approach that follows strict guidelines for your personal boundaries.