Therapy In Groups
Group counselling & therapy can be a powerful tool to improving many aspects of your life. Our group therapy sessions can help you deal with addiction, stress, depression, grief, anxiety, and many other difficulties. After an initial individual consultation, we will make sure that group therapy is right for you. Our groups are structured so that you can share and learn skills that will help you cope, grow, and improve your life.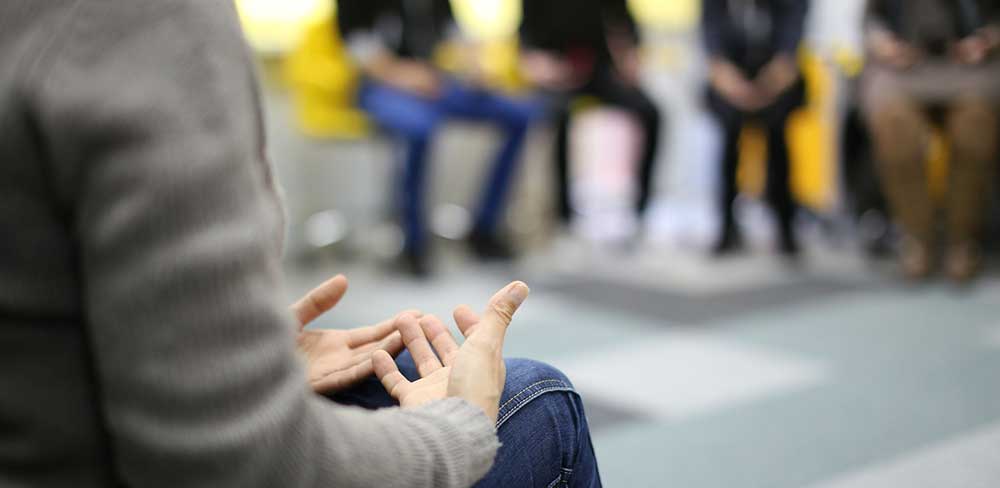 You Are Not Alone
Not only does group therapy address a specific concern or area of difficulty in your life, it is a social way to heal and improve. Group therapy offers support from its other members as you share and discover that there are others who, like you, are facing similar challenges. Group therapy offers the benefit of receiving support, encouragement, and understanding from each member. Gain confidence and self-esteem through shared discussion and social connectivity.
Group therapy is a cost-effective way for you to get the treatment you need at a reduced cost. You will also benefit from knowing that you can connect with others who share the same concerns as you.
In order to join a group therapy session, you must undergo one individual session for assessment. You will be contacted for attendance when space becomes available.
Men's Group: Healthy Masculinity and Sexuality
Session Dates: To be announced
Time: Wednesdays 6:00pm – 7:30pm (subject to change)
Duration: Open-ended
Group Type: This is an interpersonal therapy group. Two trained MSW's co-facilitate this group. Individuals are encouraged to experience the here-and-now of the group and are supported in giving and receiving feedback with others in the group.
Benefits: This group is ideal for men experiencing concerns related to sex and sexual dysfunction, intimacy, excessive use of pornography and online sexual activity, assertiveness or anger difficulties, or wanting to improve important relationships in their lives.